Al-Khwarizmi Weekly #18: Crypto & Blockchain Weekly News Summary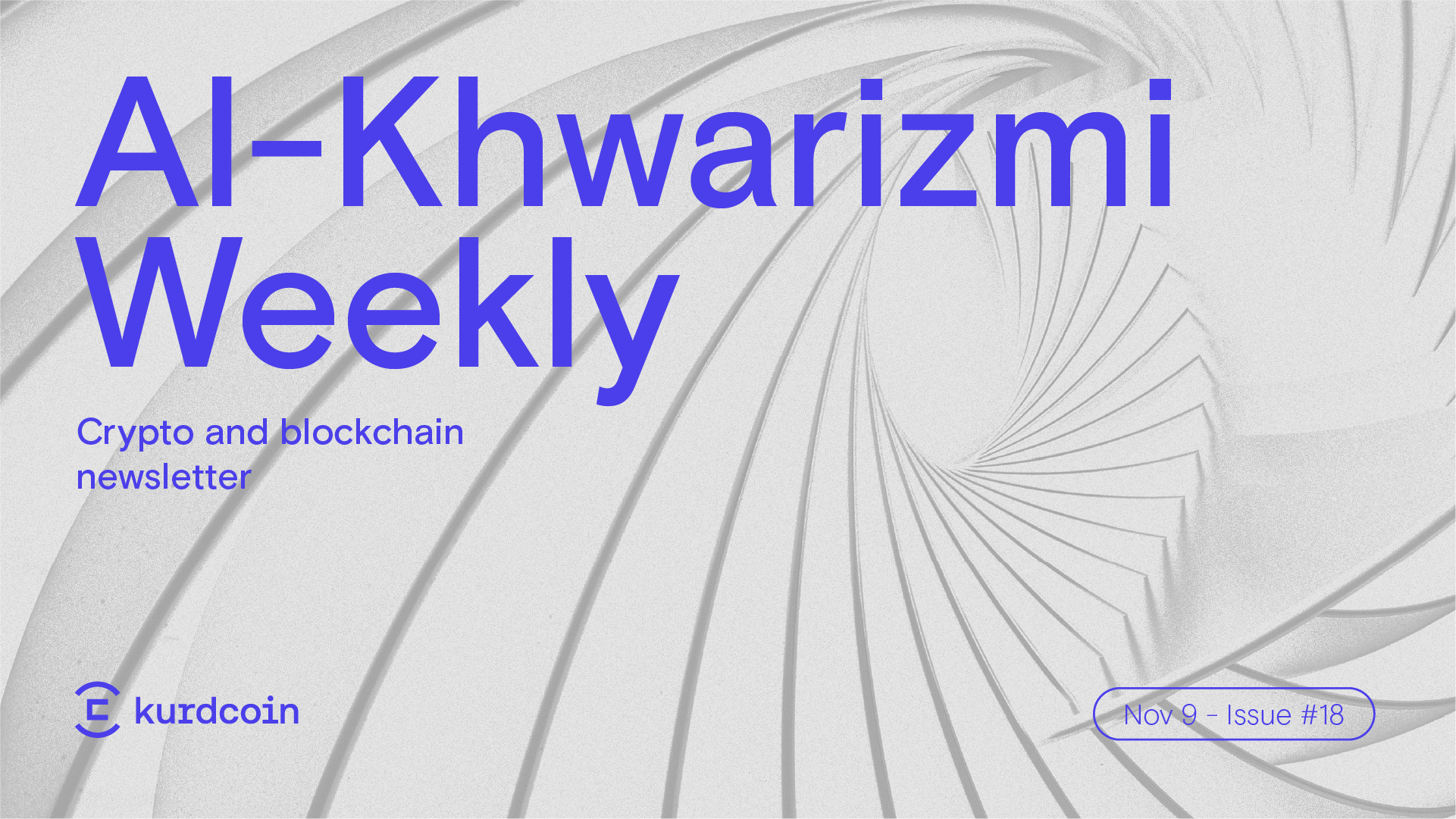 Welcome to issue 18 of Kurdcoin's blockchain and cryptocurrency newsletter, Al-Khwarizmi Weekly. We bring you the latest and most important news and insights in the crypto market in just 5 minutes.
Market recap
The crypto market continued its upward trajectory this week, reaching a new high for the year with a global crypto market cap of $1.38T, up from $1.27T last week. This optimism was fueled by speculation on ETF approval, with Bitcoin (BTC) passing the $36,000 mark and 80% of global Bitcoin addresses showing profits. The Fear & Greed Index, which measures investor sentiment, is currently at 74, which is in the "greed" zone. This suggests that investors are becoming increasingly bullish on the crypto market.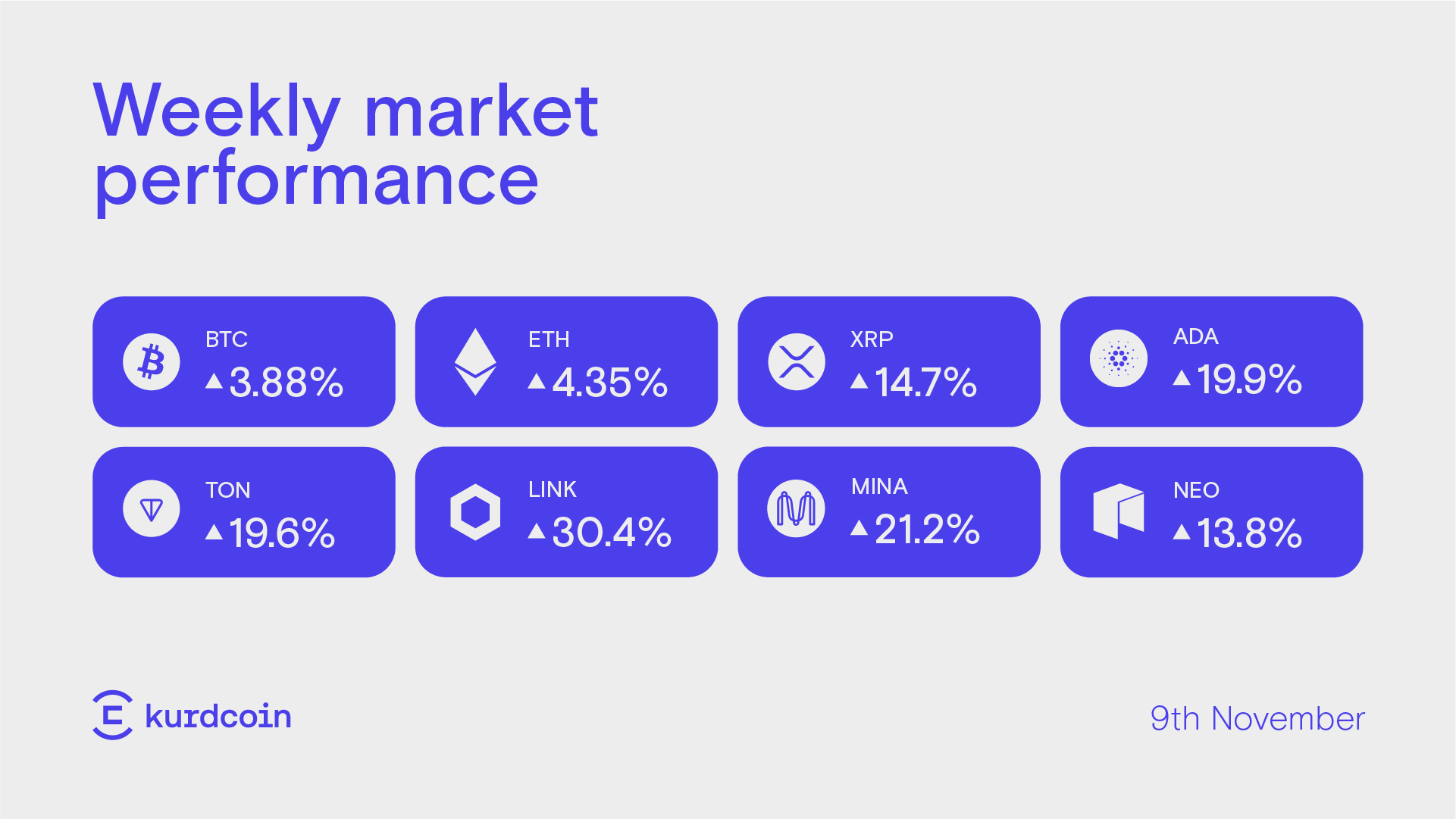 Top Headlines
Sam Bankman-Fried Convicted of Fraud in Landmark Crypto Trial
Sam Bankman-Fried, the former CEO of FTX, has been convicted on all seven charges in a fraud trial. This is a major setback for the cryptocurrency industry and a warning to other potential fraudsters. Bankman-Fried faces significant prison time, and his conviction could have a chilling effect on the crypto market.
XRP Spikes 10% on Ripple Adoption News
XRP has spiked 10% in the past 24 hours to become the top-performing crypto major. The gains are likely due to two positive developments for Ripple, a payments firm that uses XRP in some of its products. Last week, the Dubai Financial Services Authority approved XRP under its virtual assets regime, allowing licensed firms in the Dubai International Financial Centre to incorporate and offer XRP to clients.
Middle East News
Abu Dhabi Launches DLT Regulation for DAOs and Web3 Innovations
Abu Dhabi, the second-most populous emirate in the United Arab Emirates, has launched a formal regulatory framework for decentralized autonomous organizations (DAOs) and other digital ledger entities. This move aims to position Abu Dhabi as a leader in digital asset innovation and a hub for Web3 businesses.
Hack Alerts
North Korea's Lazarus Group Targets Crypto Experts with New macOS Malware "Kandykorn"
Researchers have identified a new macOS malware called Kandykorn, which is being used by the North Korean state-sponsored hacker group Lazarus Group to target crypto experts. The malware is disguised as an arbitrage bot and is distributed through Discord.
CoinSpot Hot Wallet Hacked for $2.4M in Likely Private Key Compromise
Australian crypto exchange CoinSpot has reportedly been hacked for $2.4 million in a likely private key compromise. The hackers transferred the stolen funds to Bitcoin via THORChain and Wan Bridge and then distributed the Bitcoin to multiple new wallets to make it more difficult to track.
Other News
HSBC Launches Blockchain Platform to Tokenize $13 Trillion Gold Market
HSBC, Europe's largest bank, has launched a blockchain platform to tokenize the $13 trillion gold market. This new platform will allow institutional investors to trade physical gold bars in HSBC's bank vault as digital tokens on a blockchain. HSBC is also eyeing the possibility of extending blockchain technology to other precious metal commodities.
Buy and Sell Crypto Today
The quickest and safest method to purchase and exchange USDT and other digital assets is offered by Kurdcoin, the first and most trustworthy cryptocurrency exchange in Iraq. To get started, give us a call at 07509903000, and a member of our team will guide you through each step of the procedure.