Al-Khwarizmi Weekly #7: Crypto & Blockchain Weekly News Summary
This week was a difficult week for the crypto market as major coins lost up to 10% of their value. Coinbase announced that it has received a variety of regulatory approvals which will help expand its services around the world. There is also news about an ETH ETF approval by the SEC, among other major headlines in this week's newsletter. Let's get started!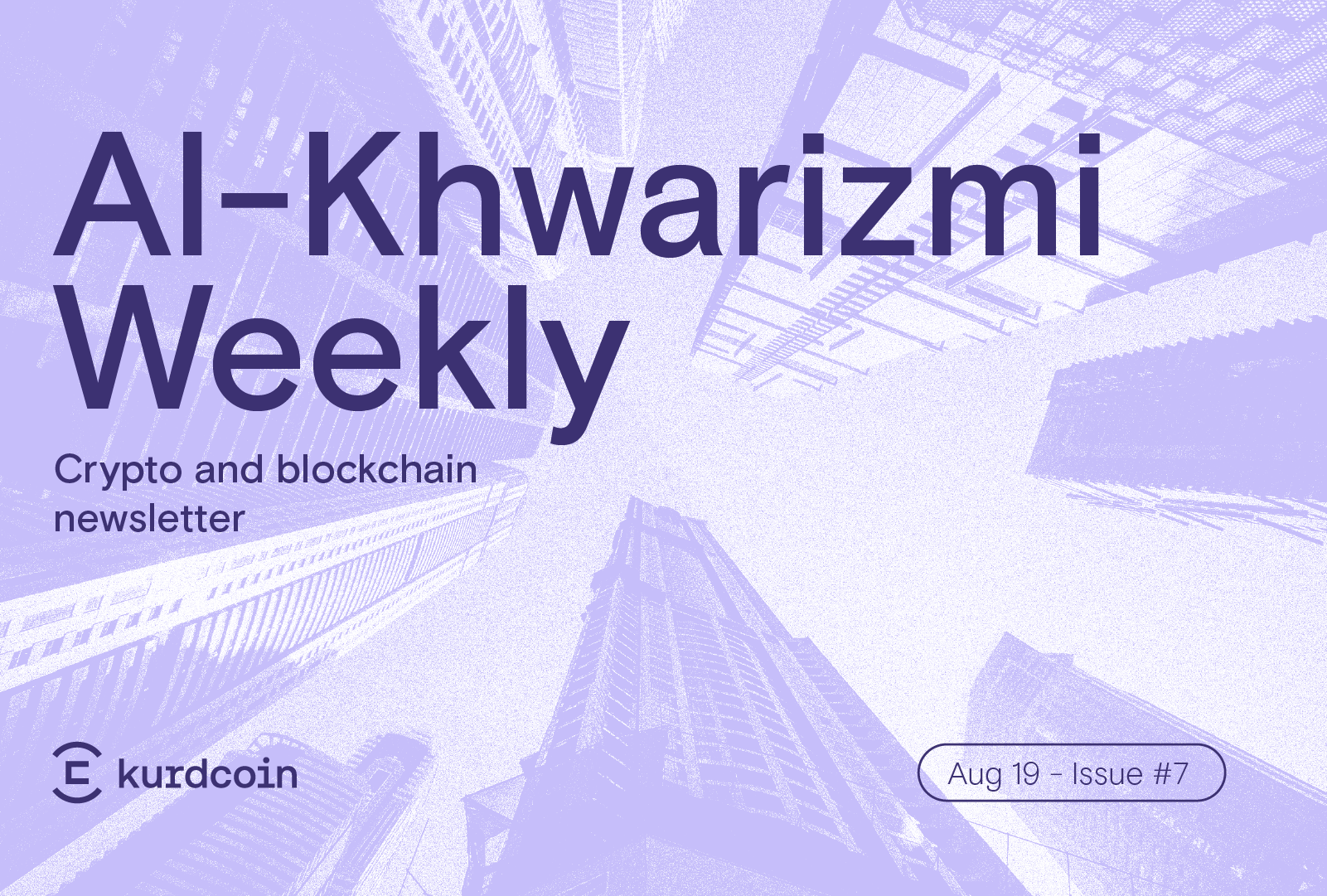 Top Global Headlines
Over $1 Billion Liquidated as Bitcoin Reaches Lowest Price in 2 Months
On Thursday morning, Bitcoin was trading at approximately US$26,800, following a dip to a two-month low of around US$25,400. Ether also experienced a decline, falling below the threshold of US$1,700. This downfall is suspected to be a combination of macroeconomic factors along with SpaceX selling some of its Bitcoin holdings.
Coinbase Receives Approval to Provide Futures Trading to Retail Investors in the US
Cryptocurrency exchange Coinbase (COIN) has finally been granted approval to list crypto futures in the U.S., nearly two years after submitting their application. This long-awaited development marks a significant milestone for Coinbase as they can now offer a broader range of services to their users.
SEC to Approve Ether-Futures ETFs, Marking a Major Victory for the Crypto Industry
More than ten companies, such as Volatility Shares, Bitwise, Roundhill, and ProShares, have submitted applications to introduce Ether-Future ETFs. It is speculated that several of these firms may be approved by the U.S. Securities and Exchange Commission (SEC) as early as October 2023. The SEC described the crypto industry as plagued with hazards; however, this potential development could mark a major victory for the industry.
UAE and Other Jurisdictions are Advancing in Crypto Asset Regulation
Caroline Malcolm, vice president of global Policy at Chainalysis explains, "There is massive momentum on achieving regulatory clarity for digital assets across the world." Switzerland, Singapore, and the EU have emerged as early leaders in regulation, while Japan and the UAE are now joining the ranks. Even the U.S. seems to be awakening to the need for regulatory measures. Learn more about how the global crypto landscape is developing.
The G20 Poised to Establish Global Cryptocurrency Regulations in September
Under India's presidency, the G20 nations, with the support of the FSB and IMF, are poised to implement what may be the world's first comprehensive crypto regulations prior to the leaders' summit in September. Prominent economic leaders have advocated for global coordination in regulating cryptocurrencies, emphasizing the importance of collaboration rather than individual nations attempting to prohibit the industry.
Philippine National Police Warns About Risks of Play-to-Earn Crypto Games
Filipino authorities have observed that the crypto gaming niche is plagued with scams. This is primarily due to the fact that operators are not typically bound by certain standards, such as anti-money laundering regulations. Consequently, the risk of fraud is heightened in this context. In addition to scams and hacks, authorities in the Philippines have cautioned about the high cost associated with participating in certain play-to-earn crypto games.
Cryptocurrency Mining Establishes its Advocacy Presence in Washington D.C.
Digital miners are joining forces to establish the Digital Energy Council, aiming to effectively advocate for their interests and engage with politicians on pertinent matters. In a statement released on Tuesday, the group expressed their commitment to advocating for policies that foster responsible and sustainable energy development, enhance grid resilience, uphold United States competitiveness, and safeguard national security.
Coinbase Plans to Offer Services to Users in Canada, Survey Reveals Interest in Crypto
Coinbase, the cryptocurrency exchange, recently unveiled its plans to extend services to Canadian users. This strategic move comes because of their partnership with Peoples Trust Company, a local financial services firm. A survey conducted by the Ontario Securities Commission reveals that over 30% of Canadians express their intention to invest in cryptocurrency within the upcoming year.
Ledger Unveils Integration with PayPal, Enabling Seamless Cryptocurrency Purchases
PayPal recently unveiled a new collaboration with Ledger, a leading hardware wallet manufacturer. This partnership seamlessly integrates PayPal into Ledger's innovative Ledger Live software, enabling users to buy crypto with PayPal as a new payment method and provider. This feature is currently only available to U.S. residents.
Over 500 Fraudulent Tokens Have Been Identified on Coinbase's Base Blockchain Platform
Reportedly, over 500 fraudulent tokens have been deployed by developers on Base, the blockchain recently launched by cryptocurrency exchange Coinbase. Scammers have pocketed around $2 million, according to Bloomberg's report on Wednesday, August 16th. Also, according to Chainalysis, a staggering 24% of newly launched tokens in 2022 displayed indicators of pump-and-dump schemes on public blockchains.