Al-Khwarizmi Weekly #5: Crypto & Blockchain Weekly News Summary
This week, Dubai continues to make strides toward becoming a cryptocurrency hub as the UAE moves closer to mainstream adoption with major organizations gaining regulatory approval. Meanwhile, FTX is looking for ways to restart its operations despite being shut down by authorities. With a mix of bullish and bearish news, this week has been an interesting one for blockchain and crypto.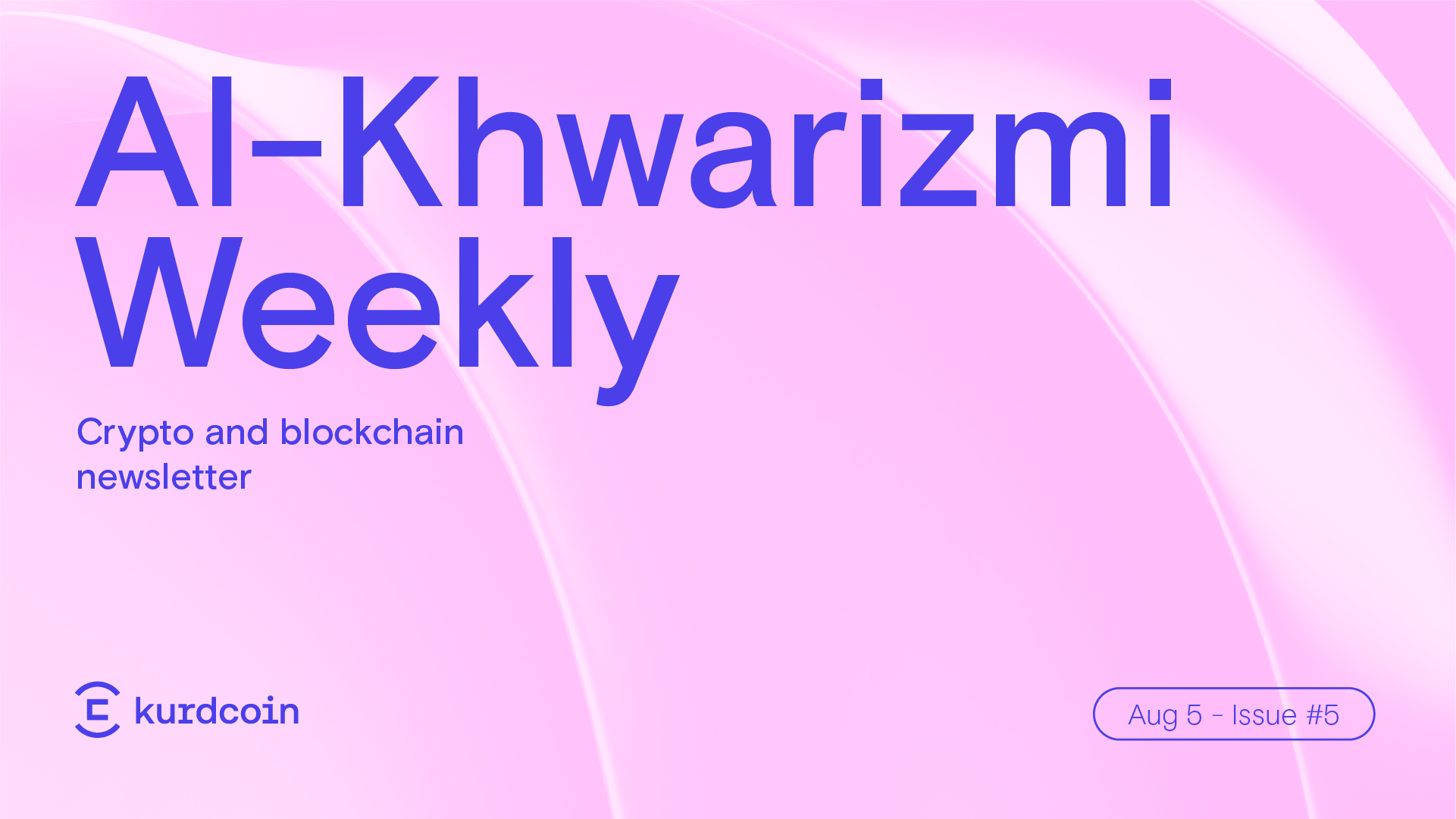 Middle East Headlines
Nomura, A Banking Conglomerate Worth $500 billion, Has Secured Licensing to Provide BTC Services in Dubai
Nomura, the Japanese investment bank and brokerage, recently announced that its crypto division has secured an operating license in Dubai. This move follows a trend among mainstream financial institutions venturing into the cryptocurrency sector this year. With the ability to provide crypto services in Dubai, Nomura is well-positioned to become an important player in the emerging digital asset ecosystem.
Binance Has Received Approval to Provide Bitcoin and Cryptocurrency Services to Institutional Investors in Dubai
Binance has achieved a significant milestone by becoming the world's first exchange to obtain an Operational MVP License from Dubai's Virtual Assets Regulatory Authority (VARA). This remarkable accomplishment highlights Binance's commitment to complying with regulations while leading the way in the virtual assets industry. Qualified users can now access regulated virtual asset services in Dubai, adhering to VARA's investor protection and market assurance standards. This ensures a secure and reliable environment for investors seeking virtual asset opportunities.
Global Headlines
FTX Intends to Resume Operations for International Customers
FTX has presented an initial reorganization plan. The plan proposes the revival of an offshore exchange that would cater to consumers outside the US. This move aims to maintain accessibility while adhering to legal boundaries. This new business endeavor was suggested by The Bankruptcy Administrator. Off-shore accounts are categorized as "dotcom customers" and may be entitled to a portion of the pool's assets.
Kenya Halts the Implementation of Sam Altman's Worldcoin Crypto Project
With the need to scan eyeballs to create a virtual identity, Worldcoin has taken center stage in both the crypto industry and in privacy debates. The Kenyan government has now halted the implementation of the project to investigate potential human rights issues, citing concerns over data privacy and security. This decision effectively pauses Worldcoin's progress in the region for the time being while authorities review the project's merits.
GameStop Eliminates Cryptocurrency Wallets Due to Regulatory Uncertainty
In a recent statement, GameStop announced its intention to discontinue the crypto wallet service. The decision was driven by the "regulatory uncertainty of the cryptocurrency industry." This marks a setback for the company, which had been implementing virtual asset services earlier this year. GameStop's announcement highlights the prevailing uncertainty in the crypto industry and emphasizes the need for regulators to provide more clarity.
AWS Unveils Developer Service for Public Blockchains
Amazon Web Services (AWS) has unveiled the Amazon Managed Blockchain (AMB) Access and Query, empowering developers with novel services to effortlessly engage with public blockchains. This announcement opens exciting possibilities for seamless interaction and enhanced functionality in the world of blockchain technology. These enhancements have the objective of streamlining access to blockchain infrastructure and data elements, empowering developers to construct scalable applications swiftly and securely.
Ownership of Cryptocurrencies in Canada in Decline
According to a study published by the Bank of Canada (BoC), the ownership of Bitcoin and cryptocurrencies in the country witnessed a decline in 2022. The study suggests that Canadian crypto investors faced unfavorable market conditions and regulations, leading to this trend. With a peak in the bull run of 2021, the study also noted that Canadian investors have not reallocated to altcoins but rather excited the crypto market entirely.
Australia's Financial Regulator Initiates Legal Action Against eToro
Due to granting exposure to volatile crypto products for unqualified users, Australia's financial regulator (ASIC), has initiated legal action against eToro. This comes amid a recent uptick in cryptocurrency trading activity across the country and sheds light on the need for compliance with local regulations for exchanges. This was applied to eToro's contract for difference (CFD) offering. The court has not yet scheduled a date for the first case management hearing.